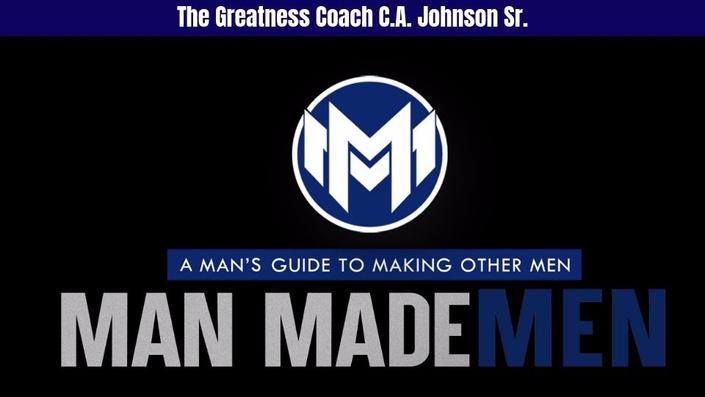 MAN MADE MEN!
A Man's Guide To Making other Men
In today's culture, authentic manhood is rare and certainly long overdue. With the redefining of "marriage" and the rising presence of "fatherless" homes, the idea of manhood is slowly becoming archaic and antiquated. I still believe that manhood is best taught by other men. Not to discredit nor downplay the role of so many single mothers, aunties, grandmothers, or sisters that have made an impact on the lives of so many boys that have turned out to be great men but more often than not, some man or "men" impacted and influenced their lives. Perhaps one of the biggest issues that many men have is "packaging" up all their concepts, thoughts, and lessons that they have learned about being a man and passing it along to young men. Many men don't know where to start! This course is designed to give every man a packaged model for manhood to pass down. Whether it's your sons, nephews, or just young boys in the community, after taking this course you will be able to hand them a "model for manhood!" There are 8 sections to this course and the objectives are as follows:
After completing this course you will:
1. Be able to discover Affirmations for Manhood
2. Be able to identify your Absolutes in Manhood
3. Be able to maintain the proper Attitude for Manhood
4. Be able to apply healthy Attributes of Manhood
5. Be able to maintain your Anatomy in Manhood
6. Be able to write your Model for Manhood
Sections must be completed to move on to the next sessions. All payments for courses must be made in full before beginning course.
Your Instructor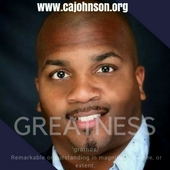 Christopher A. Johnson believes that everyone can be great in life. Greatness is not a skill, it's a mindset, and a disposition. Great people do great things! This mindset starts from within. A former coach, player, motivation speaker and mentor, Chris brings a unique blend of experiences and insight to help push people to greatness.
Chris has coached hundreds of young men over 8 years of coaching football. He has mentored hundreds of young men for over 7 years as a Life Coach/Chaplain for a college football team. He continues to disciple and mentor men and women as senior pastor of Zion Christian Ministries of 10 years. He has trained leaders throughout the country, helping them to move from being average leaders to great leaders.
His focus is the greatness that flows from within every individual and his commitment to developing people and creating cultures of greatness in organizations makes his message attractive to any organization seeking to raise the standard in their expectations.
Christopher A. Johnson helps individuals and organizations alike find and fill gaps of mediocrity with the seeds of greatness that becomes so contagious that it become the new standard.
Great People Solve Great Problems. Great People write great software. Great People launch Great programs. Great People lead and participate on Great teams. Great People are a part of Great organizations. Great People play Great music. There is an undeniable connection between the greatness of people and the greatness of product. Isn't it time that you become great?
Course Curriculum
START HERE!
Available in days
days after you enroll
Attack on Manhood
Available in days
days after you enroll
Manhood Models
Available in days
days after you enroll